Have a wonderful Thanksgiving!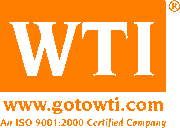 "For each new morning with its light, for rest and shelter of the night, for health and food, for love and friends, for everything thy goodness sends."
~Ralph Waldo Emerson
Thanksgiving is a wonderful time of year where we take time to give thanks for the bountiful food we have to fill our bellies with and express gratitude in general for life, family and friends. Be good to those you love and those who love you
!
"As we express our gratitude, we must never forget that the highest appreciation is not to utter words, but to live by them."
~John Fitzgerald Kennedy
~ The WTI Team
~~**~~**~~
WTI (Wireless Technology, Inc.)
Video Surveillance Products Dedicated to the Broadcast, CCTV, Global Security and Transportation Markets!
~~**~~**~~