Happy Halloween!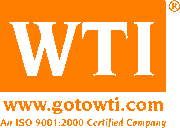 Hark! Hark to the wind! 'Tis the night, they say,
When all souls come back from the far away-
The dead, forgotten this many a day!
~Virna Sheard
Halloween has been celebrated far longer than most other holidays that we continue to celebrate today and has origins in and has taken influences from many different cultures over the centuries. The Halloween that is most commonly celebrated today takes pieces from All Saints Day, Pomona's Day, the festival of Samhain and quite a few icons from the Day of the Dead.
Basically they all revolve around the same principles – summer has ended, the harvests are done and it's time to celebrate and remember ancestors long gone.
Initially "trick or treating" started with poor folks begging for food and given "soul cakes;" over time the children took up the begging, going door to door and receiving food and money.
A gypsy fire is on the hearth, Sign of the carnival of mirth; Through the dun fields and from the glade Flash merry folk in masquerade, For this is Hallowe'en!
~Author Unknown
Be safe and have a wonderful Halloween!
~ The WTI Team
~~**~~**~~
WTI (Wireless Technology, Inc.)
Video Surveillance Products Dedicated to the Broadcast, CCTV, Global Security and Transportation Markets!
~~**~~**~~